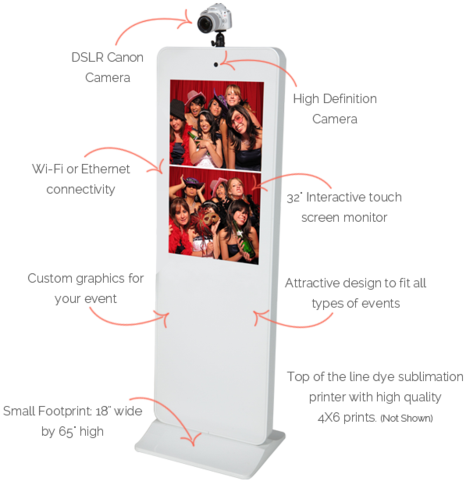 Latest State-of-the-Art
Open Air Photo Booth!
It's a bird, it's a plane…it's a GIANT cell phone!
Selfie Shot uses the the most advanced and state-of the-art selfie booth equipment from Selfie Station.
Equipment makes the difference. Our High Resolution DSLR ​Camera ensures that your photos are the highest quality. The large 32″ touch screen display enables all your guests to see and experience the fun!
Selfie Shot offers squish-free photos with ample room for all your guests to enjoy. Selfie Shot is the life of the party, breaking the ice, connecting your guests and snapping countless smiles for precious keepsakes.
Selfie Shot provides a personalized scrapbook.
Enjoy a great memory in the form of a scrapbook.
Capture memories in this beautifully bound  12″ x 12″ scrapbook  and reminisce with family and friends long after your event.
Selfie Shot provides a personalized video tribute.
Check out the latest from Selfie Shot wedding video tribute, enjoy the video as much as we enjoy creating it for you. We do all the editing and personalized for you to enjoy on your honeymoon and again with your loved ones when you return.